A Brief Introduction of 2023 New Product with ENFit Connector
Fortune® Medical launched two new products in 2023, one is silicone gastrostomy tube and the other is silicone nasogastric tube that using ENFit connector. This ENFit connector is based on ISO 80369-3 small-bore connectors for liquids and gases.
The purpose of ENFit connector is to prevent the misconnection risk and provide a safer feeding, medication channel for the patient.
Medical grade silicone for enhancing patient comfort and superior biocompatibility; It can reduce the discomfort contact with the tube.
---
SILICONE NASOGASTRIC TUBE WITH ENFIT CONNECTOR  (2020-05xx series)
The nasogastric tube has assembly the ENFit male connector and ENFit female cap when the feeding is stopped.
The ENFit female cap can be close by rotated clockwise to prevent the air into the stomach.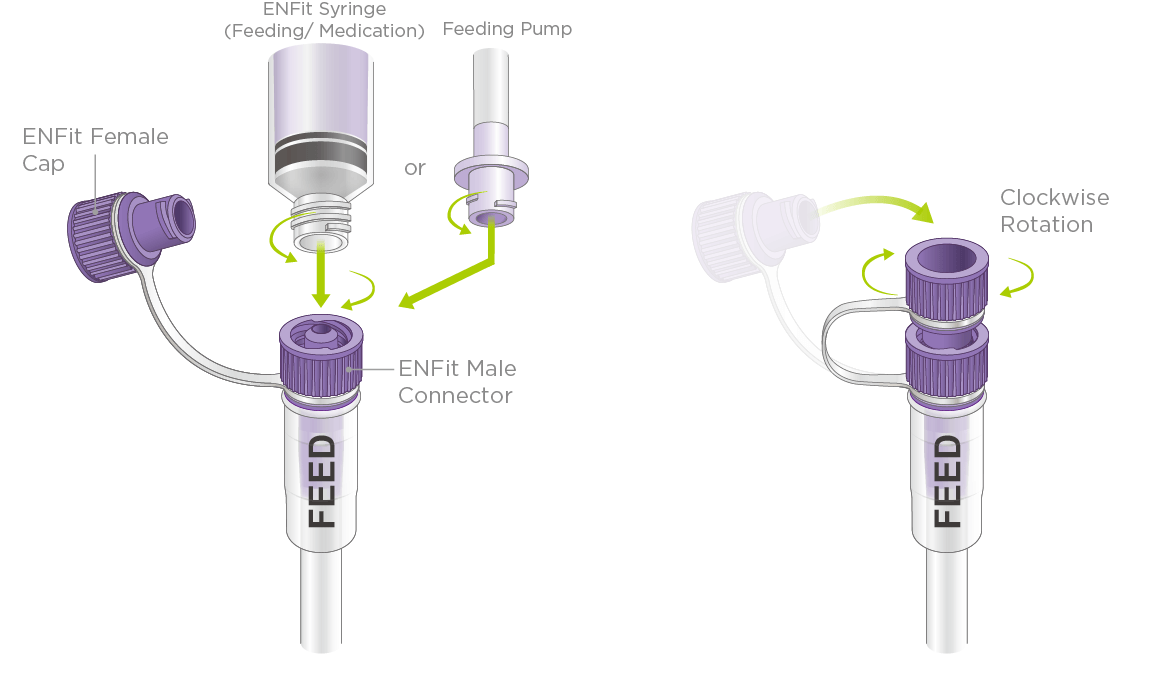 SILICONE GASTROSTOMY CATHETER WITH ENFIT CONNECTOR  (2019-05xx series)
In the use of the ENFit gastrostomy catheter, this product must be matched with the ENFit syringe or the ENFit female connector of the feeding device to use.