Silicone Gastric Tube, Detachable Type
THE 11TH TAIWAN NATIONAL INNOVATION AWARD – CLINICAL INNOVATION : THE TWO-PIECE NASOGASTRIC (NG) TUBE
THIS RESEARCH HAS BEEN PUBLISHED IN INTERNATIONAL JOURNALS.
FEASIBILITY OF A NOVEL TWO-PIECE NASOGASTRIC FEEDING TUBE FOR PATIENTS WITH DYSPHAGIA, SEN-YUNG LIU, CHAO-PIN YANG, TA-SEN WEI, YEN-CHUN CHEN, CHIH-HAO LIANG,CHING-HSUAN WU, CHIH-LIN CHEN, TSUNG-JU WU, SINGAPORE MED J 2013; 54(4): 227-230. (SCI)
Patients with severe dysphagia usually require a nasogastric tube for feeding and administration of medication. The long exposed feeding tube not only affects the patient's activities and sleep quality, but also interfere with treatment, and even lead to accidental removal. Because the feeding tube was not firmly fixed with tape, tube displacement may result frequently. According to a study, post-stroke depression is significantly associated with the placement of feeding tubes, as they are perceived to be unsightly and interfere with the activities of daily living. And now there is finally a solution.
The two-piece nasogastric (NG) tube has a separated two-section structure that allows patients to detach the extension tube after feeding and avoids unintentional removal.
This product can be used on the patients who wear oxygen mask without interfering with other medical treatments, such as rehabilitation treatment, tracheal intubation or central venous intubation."
The special T-shaped structure joint can prevent the internal tube from sliding in the nasal cavity. Two-piece NG tube has been receiving very high satisfaction from the patients who used it and their families.
Two-piece NG tube reduces patients' discomfort and risk of reintubation, which also greatly improves their medical and life quality.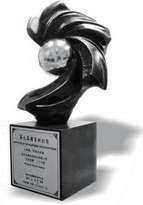 Reference to Taiwan National Innovation Award website and the YouTube video of CHANGHUA CHRISTIAN HOSPITAL and Dr. SEN-YUNG LIU's YouTube video.
---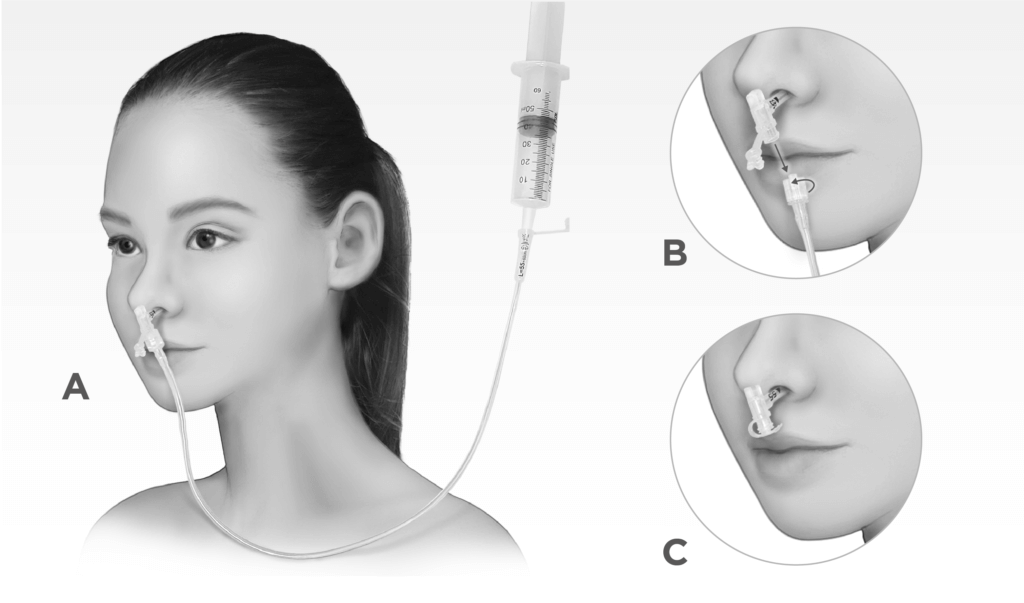 A. The two-piece NG tube allows patients to remove the external tubing after feeding.
B. T-connector prevents the tube from slipping into the nasal cavity.
C. The patients will have less tubing on their faces and will feel less impeded, physically and mentally.
SPECIFICATION
Silicone Gastric Tube, Detachable Type
REF. No.
Size
Insertion length
2020-5514
14FR
55cm
2020-5516
16FR
2020-6014
14FR
60cm
2020-6016
16FR
2020-6514
14FR
65cm
2020-6516
16FR
2020-7014
14FR
70cm
2020-7016
16FR
2020-7514
14FR
75cm
2020-7516
16FR
Optional Accessory
CARRYING BOX
REF. No.
Size
Description
2020-9001
Universal
PP, Transparent